Why You Shouldn't DIY Installing Solar Panels In Your Home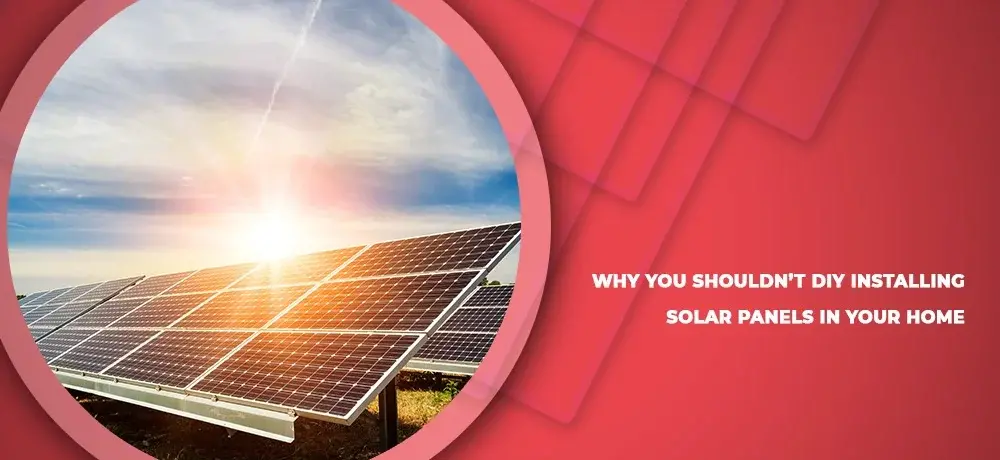 The recent popularity of solar energy has seen a steep rise in the number of homeowners investing in this earth-friendly feature. What has also become popular is the mistake of cutting corners. Many homeowners will intend to take on solar installation as a weekend project, but this decision can quickly result in a dire situation. We at Chrome Solutions care for your safety and the longevity of your solar panels. This is why we have written down information regarding why you shouldn't DIY installing solar panels in your home.
You do not have the experience
You may believe solar panel installation will be a breeze with the kit you bought online; however, you'll quickly realize that this can get way more complicated than you previously imagined. From attaining any necessary permits to educating yourself on the standard compliances, it can get pretty overwhelming. Figuring out how you want your panels to operate and implementing these features takes thorough training and education.
It is a safety hazard
This point doesn't require much explanation; however, many people seem to believe themselves invincible. Hiring a professional installation company can help you avoid serious bodily injury. Professional installers have experience working at high altitudes, while you may not. The wiring process can also be incredibly risky if you don't have the necessary education. You can risk incidents such as burning your house down and dangerous power surges.
Do things right - Hire a professional
Regardless of how much planning you've done, installing solar panels is not a simple task. The process is labor-intensive and technically complex, particularly because high-voltage wiring is involved in it. You risk injuring yourself if you do all the wiring work on your own. If done incorrectly, the wiring could also potentially harm other people in your household. Additionally, you can also mess up how your home is powered and how it relates to your service provider (Ex. at Chrome, we work with Inspire, which is a clean power initiative in the area that reduces fossil emissions from powering your home while also saving you money!)
By hiring a professional installer, you can also be sure that your solar system will meet all specific requirements your insurance company has. They'll therefore be responsible for covering the requirements of your power company. A certified solar panel installer ensures everything is set up properly so that you will not have to deal with legal problems after the solar panel installation.
If you are looking for a marketing agency in Maryland, reach out to us at Chrome Solutions. We help businesses with the strategy and tools to amplify their message to the world and seize their most valuable buyers with accuracy and creativity. Our agile growth marketing and communications services empower our client partners to herald their practical innovation to the world. We offer marketing and sales job opportunities across Emmitsburg, Thurmont, Frederick, Mount Airy, Westminster, Bel Air, Aberdeen, Towson, Baltimore, Glen Burnie, Gaithersburg, Rockville, Bethesda, Washington, Alexandria, Annapolis, Bowie, Upper Marlboro, and the surrounding areas.
Get in touch with us today!
To learn more about the services we offer, please click here. To get in touch with us, please click here or call us toll-free at (443) 522-9754.
---
---