At Chrome Solutions, we serve well-known telecommunications and home enhancement companies, and with our innovative approach, we successfully meet their unique marketing needs. We help businesses with the strategy and tools to amplify their message to the world and seize their most valuable buyers with accuracy and creativity. Our agile growth marketing and communications services empower our client partners to herald their practical innovation to the world.
The Elements that drive Chrome Solutions' success:
Expertise

Innovation

Building Rapport

Passion
With an average of over 1000 new buyers gained per week, we are delighted to be known as a top generator in this region.
Chrome Solutions
Marketing Agency in Maryland
Entry-Level Marketing Jobs | Direct Marketing | Business Development
Chrome Solutions offers Marketing & Sales Job Opportunities across Emmitsburg, Thurmont, Frederick, Mount Airy, Westminster, Bel Air, Aberdeen, Towson, Baltimore, Glen Burnie, Gaithersburg, Rockville, Bethesda, Washington, Alexandria, Annapolis, Bowie, Upper Marlboro, and the surrounding areas.
Maryland Marketing & Sales Career Opportunities
At Chrome Solutions, one of our core values consists of continuous professional development. All job positions are built around individual and skills-based aspirations. Our team members are the backbone of our firm as they offer their experience, care for details, and are responsible for our prosperity. Therefore, we massively
contribute to their skill development to help them grow in the firm, and these skills will also help them manage their team in the future. In other words, we recognize brilliant, versatile people, develop their skills, and create an environment that nurtures their growth as leaders.
Along your path to success, we will offer:
Individually paced opportunities to learn
Insights and supportive feedback
Fundamentals for business success
Professional growth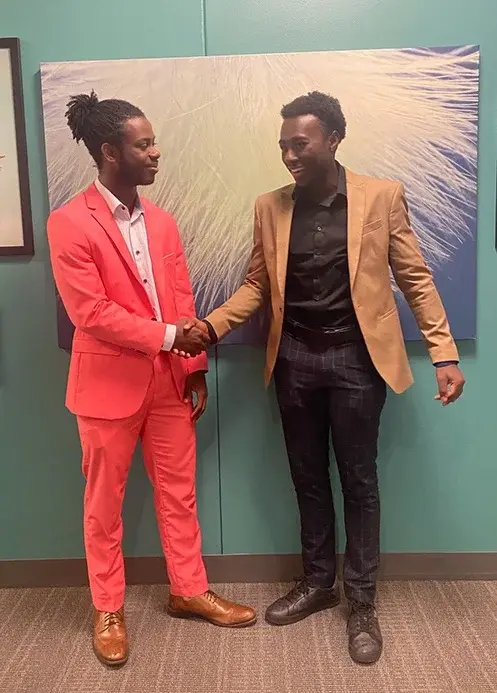 Our Marketing & Sales Team
Michael Ley
COVID PRECAUTIONS:
Masks Required

Sanitation

COVID Displays
throughout the office

Hand Sanitizer
throughout the office