Verizon 5G Spotlight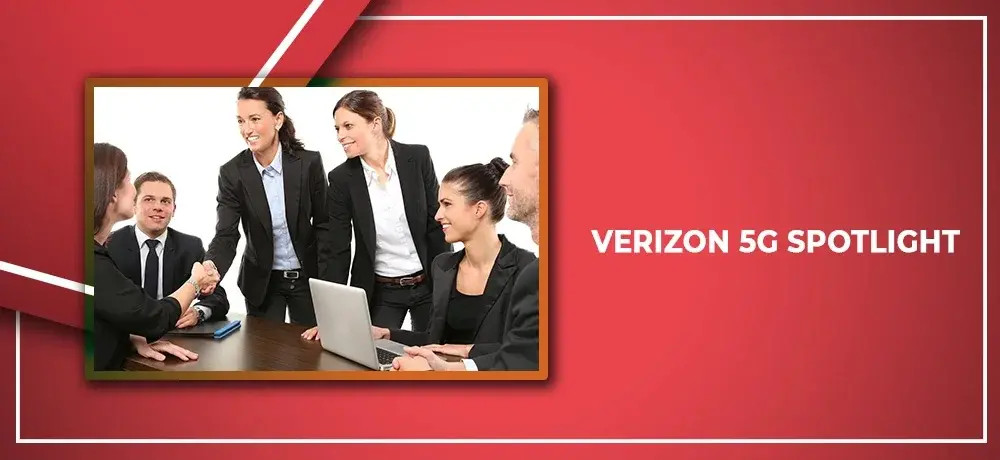 Chrome Solutions is a marketing agency in Maryland. We serve well-known telecommunications and home enhancement companies, and our innovative approach successfully meets their unique marketing needs. One such company is Verizon. 5G is a once-in-a-generation breakthrough with the potential to transform every aspect of this fully networked economy. And Verizon can help this new world reach its full potential.
Our aim is to provide the fastest internet in the U.S for homeowners who rely on the services to satisfy their lifestyle personally and professionally. 5G is the fifth generation of wireless technology, providing higher speed, lower latency, and greater capacity than 4G LTE networks. It can significantly impact how we live, work, and play. 5G speed and other connectivity benefits are expected to make businesses more efficient and give consumers access to more information faster than ever before. Now you can plug and play up to 100 devices on a single network! The product costs around $60-80, and you can avail of it online or via a Verizon representative.
If you are looking for a marketing agency in Maryland, give us a call at (443) 522-9754 or send us an email at hr@chromesolutionsinc.com. We help businesses with the strategy and tools to amplify their message to the world and seize their most valuable buyers with accuracy and creativity. Our agile growth marketing and communications services empower our client partners to herald their practical innovation to the world. We offer marketing and sales job opportunities across Emmitsburg, Thurmont, Frederick, Mount Airy, Westminster, Bel Air, Aberdeen, Towson, Baltimore, Glen Burnie, Gaithersburg, Rockville, Bethesda, Washington, Alexandria, Annapolis, Bowie, Upper Marlboro, and the surrounding areas.
To learn more about the services we offer, please click here. To get in touch with us, please click here.
---
---