A Beginner's Guide To Being A Great Leader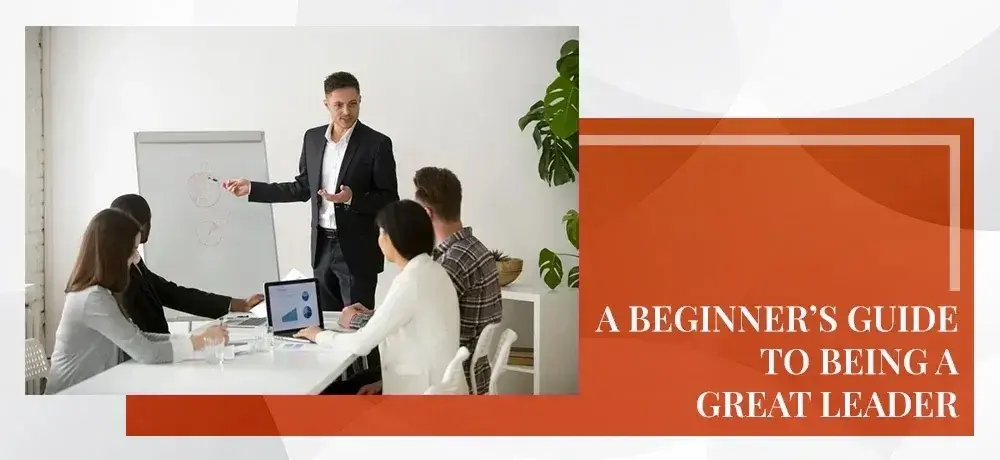 Leadership plays an important role that helps to maximize efficiency and to achieve organizational goals. An effective leader has the ability to inspire people, motivate them to perform to a higher level, and embody company values and culture.
However, while leadership is a critical factor in today's workforce, it isn't an easy job as it requires tons of qualities and experiences for one to become a successful leader. So if you're someone who is starting out in an entry-level position and looking to move up the career ladder or you're seeking a promotion, your leadership skills will be among your most valuable assets.
To help build stronger leaders in any kind of field Chrome Solutions, has put together a Beginner's Guide to being a great leader.
Getting Started
Have a student mentality: You retain humility and focus on listening and learning when you have a student mentality. It can help you maintain a constant state of growth as others stagnate.
Powerful work ethic: Having a strong work ethic means being committed to the goals and objectives of your team and the organization. As your team will view you as a role model, you need to be honest, accountable, and a great motivator to your team members.
Ask questions: For good leadership, it's all about asking good questions. And it doesn't stop there; after asking great, thought-invoking questions, be ready to remain quiet and listen.
Take notes: Don't forget to take notes. The purpose of note-taking can help you learn new concepts, organize your thoughts, encourage your creativity, help share important information with others, and so much more.
Be transparent: This is one of the most critical leadership qualities. Being a transparent leader means leading with openness and honesty, keeping your team in the loop, sharing information freely, and inviting open communication within your company.
Next Steps
Maintain a positive attitude: If you want to lead successfully, you must definitely have a positive attitude. As a leader, you are supposed to remain hopeful and see the best in even the most difficult situations.
Set attainable goals: Determining the right direction requires setting ambitious and inclusive yet attainable goals. While setting these achievable goals may not be easy, it's important to show your team the value of setting goals as a leader.
Stay organized: It sends out a positive image. Being organized will enable you to be more productive, set an example for your team members, and impress external clients.
Advice From The Pros
Stop worrying: Worrying about things you cannot control will let you forget the big picture. The best way is to stay consistent with your values and vision to overcome fear and worry.
Be prepared: Be prepared for any kind of situation! It's easier to respond appropriately when you prepare yourself for what comes next.
Have an open mind: Having an open mind will allow you to see things from a different perspective or how things can be applied in new ways. When you break out from your normal thinking pattern, it will help you achieve your goals.
For more information on being a good leader, reach out to Chrome Solutions. We are a marketing firm in Maryland offering marketing and sales job opportunities across Emmitsburg, Thurmont, Frederick, Mount Airy, Westminster, Bel Air, Aberdeen, Towson, Baltimore, Glen Burnie, Gaithersburg, Rockville, Bethesda, Washington, Alexandria, Annapolis, Bowie, Upper Marlboro, and the surrounding areas.
We are nothing like other organizations! We encourage our people to be innovative problem-solvers and consistently find the right opportunities to develop themselves.
If you're looking for job opportunities in a marketing firm, visit our website to learn more or contact Chrome Solutions today.
---
---