The Benefits Of Direct Marketing For Small Businesses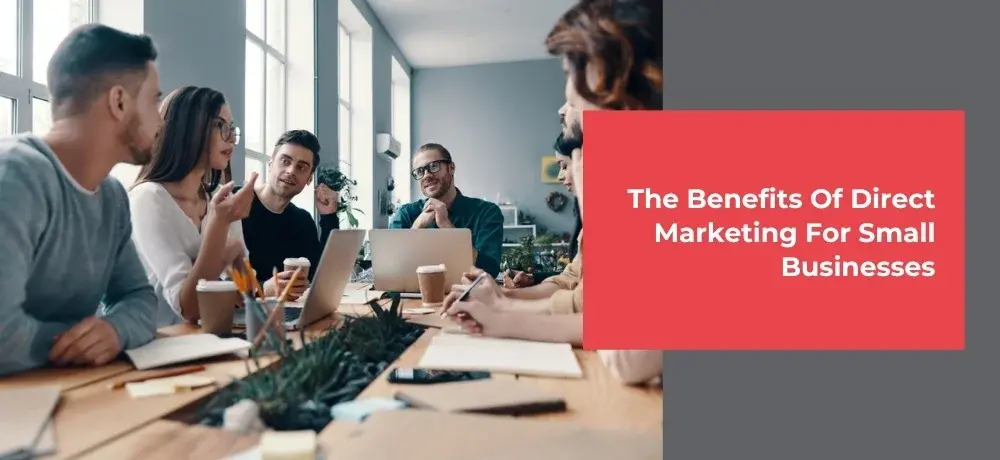 Direct sales are sales that a business owner or employee makes directly to the end consumer instead of selling to distributors or stores. Many small businesses use this practice because it removes the requirement for a mediator between sellers and consumers.
As a direct sales and marketing company in Maryland, we understand the importance of effective marketing strategies for small businesses. While there are various marketing techniques available in today's digital age, direct marketing remains a powerful tool for small businesses to generate leads and sales. In this blog, we'll discuss the benefits of direct marketing for small businesses.
1. Builds Personal Relationships
Direct marketing enables small businesses to build personal relationships with their target audience. Whether it's through direct mail, telemarketing, or email marketing, direct marketing allows businesses to communicate with their customers on a one-to-one basis. This personal approach helps establish trust and credibility, leading to higher conversions and customer loyalty.
2. Cost-Effective
Direct marketing is cost-effective compared to other forms of marketing, especially for small businesses with limited budgets. With a targeted list of prospects, direct mail, for example, can be cost-efficient, especially when compared to mass media advertising. Direct marketing campaigns can also be personalized and customized to target specific demographics or customer interests, resulting in a higher return on investment (ROI).
3. Measurable Results
Direct marketing campaigns can be easily tracked and measured for effectiveness. With the use of analytics tools, businesses can track response rates, conversions, and ROI. This helps small businesses to make data-driven decisions about their marketing strategies and allocate resources to the most effective channels.
4. Flexibility
Direct marketing allows for flexibility in message delivery. For example, direct mail campaigns can include brochures, flyers, postcards, and even samples. Email marketing can include newsletters, promotions, and personalized messages. Small businesses can tailor their message to suit the audience, the medium, and the marketing objectives.
5. High Response Rates
Direct marketing campaigns have higher response rates compared to other marketing channels. According to the Data & Marketing Association, direct mail has an average response rate of 5.3%, compared to 0.6% for email and 0.3% for paid search. This means that small businesses can generate more leads and conversions through direct marketing campaigns.
At Chrome Solutions, we offer direct sales jobs, training, and entry-level marketing jobs in Maryland. We understand the importance of direct marketing for small businesses and can help you create effective direct marketing campaigns that generate leads and sales.
We offer career opportunities in Maryland for individuals who are passionate about sales and marketing. Our training programs are designed to equip you with the skills and knowledge required to succeed in the direct sales and marketing industry.
In conclusion, direct marketing is an effective marketing strategy for small businesses, and its benefits cannot be overstated. From building personal relationships to generating measurable results, direct marketing can help small businesses to achieve their marketing objectives efficiently and cost-effectively. At Chrome Solutions, we can help your small business to leverage the power of direct marketing to grow your brand and boost your sales.
To learn more about our services, please click here. If you would like a chance at an exciting career in sales and marketing, please send your resume to hr@chrome-inc.com.
---
---