Hydrate Yourself With Ready Refresh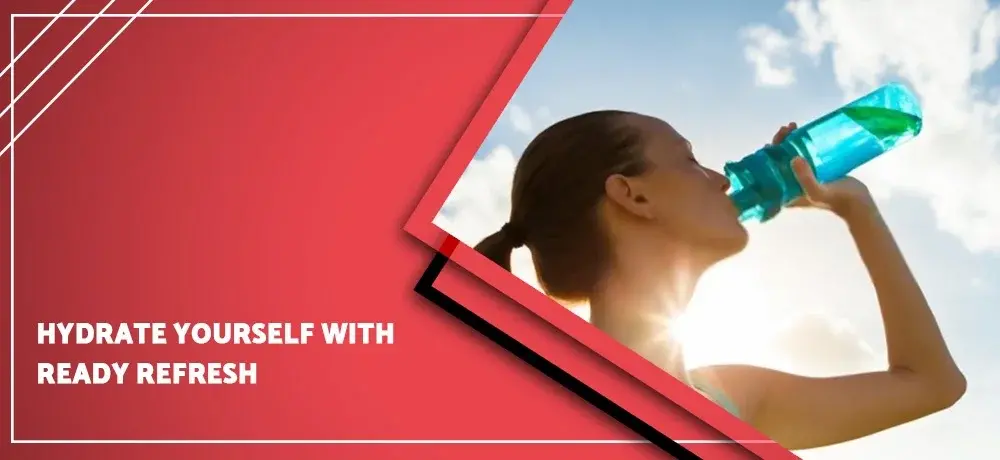 In today's fast-paced world, it's essential to keep ourselves hydrated with clean and pure water. It's not always easy to ensure that we have access to high-quality water, especially when we are always on the go. That's where our client Ready Refresh comes in! Ready Refresh is a customizable beverage delivery service that specializes in delivering water and high-quality water brands right to your door.
In this blog, we at Chrome Solutions will explore the features and benefits of Ready Refresh and how it can benefit everyone.
Ready Refresh is designed to provide clean and pure water to your home, making it a convenient and healthy way to stay hydrated. With a focus on the scheduled delivery of healthy hydrating water, this service adds significant value to your life. It's not only beneficial for families but also for elderly or single individuals who may have difficulty accessing water on their own.
The best part about Ready Refresh is its customization options. You can choose from various high-quality water brands, such as Poland Spring, Arrowhead Water, and more. This flexibility ensures that you get the type of water that you prefer and that suits your taste buds. You can also customize the frequency of your delivery based on your needs.
One of the most significant advantages of using Ready Refresh is the cost. For only a $59-100 a year membership, you get scheduled deliveries of high-quality water right to your door. This cost is significantly lower than purchasing water from a store and is a more convenient option for you.
Ready Refresh also provides an excellent alternative to other water delivery services. You can choose from various alternatives, but Ready Refresh stands out with its focus on customization and flexibility. Plus, with the option to order online, you can easily place your order from the comfort of your home.
Ready Refresh is an excellent option for anyone who wants to ensure that they have access to high-quality, clean, and pure water. With customizable options, scheduled deliveries, and affordable pricing, it's an ideal solution for families, the elderly, and single individuals alike. Try Ready Refresh today and enjoy the convenience of having your water delivered right to your doorstep.
At Chrome Solutions, we serve well-known telecommunications and home enhancement companies, and with our innovative approach, we successfully meet their unique marketing needs. We help businesses with the strategy and tools to amplify their message to the world and seize their most valuable buyers with accuracy and creativity. Our agile growth marketing and communications services empower our client partners to herald their practical innovation to the world.
We offer Marketing and Sales Job Opportunities across Emmitsburg, Thurmont, Frederick, Mount Airy, Westminster, Bel Air, Aberdeen, Towson, Baltimore, Glen Burnie, Gaithersburg, Rockville, Bethesda, Washington, Alexandria, Annapolis, Bowie, Upper Marlboro, and the surrounding areas.
Get in touch with us today!
To learn more about the services we offer, please click here. To get in touch with us, please click here or give us a call at (443) 522-9754.
---
---