Why You Should Choose Chrome Solutions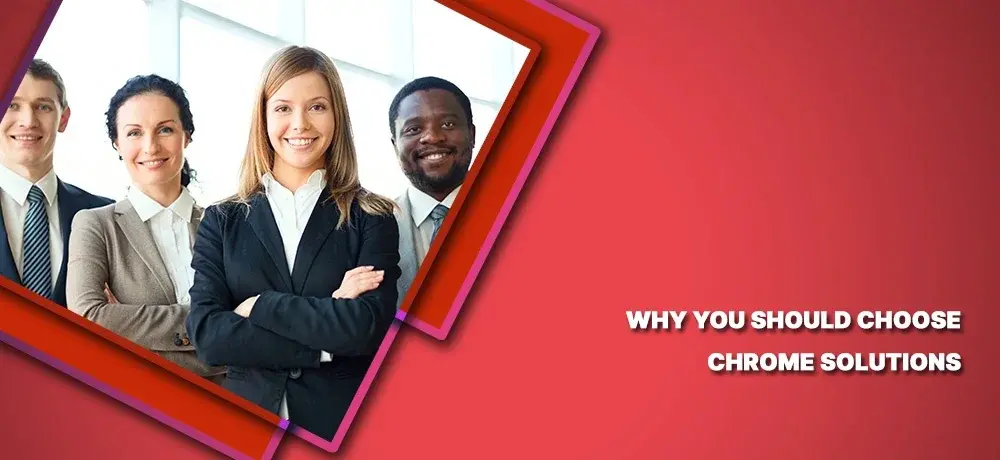 In the vast and ever-changing landscape of modern business, having a seasoned industry expert on your marketing and sales team can be the difference between sinking and soaring. Not only do they possess the experience and knowledge necessary to create effective strategies, but they also have a deep understanding of your industry and its unique challenges. This combination of expertise and industry-specific knowledge is crucial to achieving your marketing goals and staying ahead of the competition.
If you're looking for a marketing and sales professional, you need to do your research to find the right fit for your business. It's important to read reviews and speak to people who have worked with them to ensure they can deliver on their promises. At Chrome Solutions, we are confident in the services we provide and are more than happy to offer references from our satisfied clients.
We have been serving well-known telecommunications and home enhancement companies for many years and have a track record of delivering innovative and effective marketing solutions. Our team is comprised of industry experts who understand the unique challenges facing businesses in our sector, and we use this knowledge to create tailored strategies that meet our client's specific needs.
Here are a few reasons why you should choose us over the rest of our competition.
Teamwork and individual support
A successful marketing and sales strategy requires a strong team that works together to achieve shared goals. That's why we prioritize teamwork and support each individual on our team. We encourage our team members to use their creativity to build exciting and engaging promotional activities to help our clients stand out. Our team-based approach allows us to combine the skills and expertise of our employees to create innovative and effective marketing solutions.
Passionate about clients
We believe that our client's success is our success. That's why we are passionate about providing top-notch customer service to our clients and their customers. We understand that excellent customer service is crucial to building strong client relationships and maintaining loyalty. We work closely with our clients to understand their needs and goals, and we use this knowledge to create tailored marketing strategies that help them achieve success.
Growth and development
We believe in investing in our employees' growth and development. We provide ongoing training and support to help our team members reach their personal and professional goals. We understand that by supporting our employees, we can create a team that is passionate, engaged, and committed to our client's success. We encourage our employees to take ownership of their work and provide them with the resources and guidance they need to achieve their goals.
Listening to employees
We believe every employee has valuable insights and ideas to help our business grow and improve. That's why we listen to our employees and encourage them to share their thoughts and opinions with us. We believe that by fostering an open and collaborative environment, we can build a solution-oriented team committed to finding innovative solutions to complex problems. By empowering our employees to become problem-solvers, we can create a team that is capable of delivering exceptional results for our clients.
Tailored marketing activities
Marketing is not a one-size-fits-all approach. For this reason, we have built appealing marketing activities for all of our clients, tailored to their unique needs and goals. We use our industry expertise and knowledge to create innovative and effective marketing strategies that help our clients stand out in a crowded market. We understand that every client is different, and we take the time to understand their business and their customers. Our industry experts create custom marketing plans designed to deliver measurable results for our clients.
If you're looking for a marketing firm in Maryland, consider reaching out to Chrome Solutions. We serve well-known telecommunications and home enhancement companies, and with our innovative approach, we successfully meet their unique marketing needs. We help businesses with the strategy and tools to amplify their message to the world and seize their most valuable buyers with accuracy and creativity. Our agile growth marketing and communications services empower our client partners to herald their practical innovation to the world.
Serving clients across Emmitsburg, Thurmont, Frederick, Mount Airy, Westminster, Bel Air, Aberdeen, Towson, Baltimore, Glen Burnie, Gaithersburg, Rockville, Bethesda, Washington, Alexandria, Annapolis, Bowie, Upper Marlboro, and the surrounding areas.
Get in touch with us today!
To learn more about our services, please click here. To get in touch with us, please click here or call us at (443) 522-9754 or email us at hr@chrome-inc.com.
---
---