A Glossary Of Common Terms Used In The Marketing World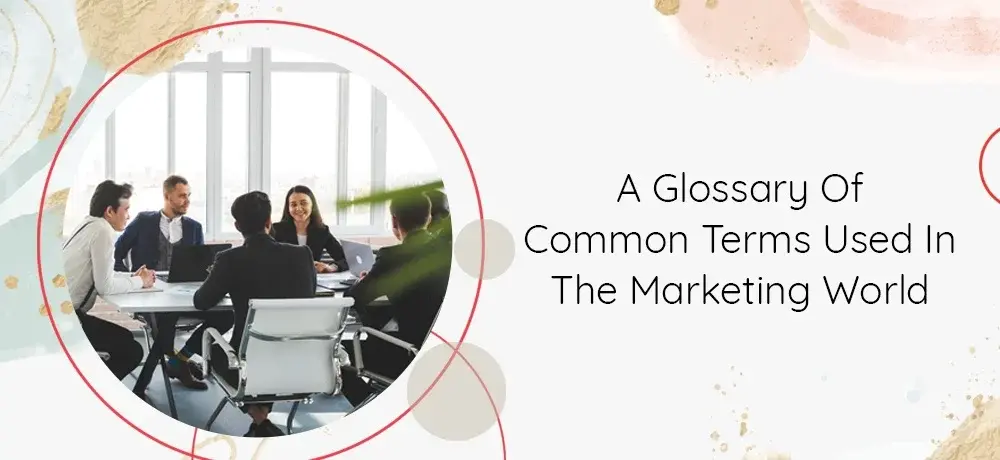 Every industry has its language and terms. These words and phrases can be confusing to anyone who is not part of the daily operations of a specific sector, and the sales and marketing industry is no exception.
To help you understand the terms, acronyms, and phrases regularly used, Chrome Solutions has created this handy reference guide. Here you'll find valuable information allowing you to comprehend and communicate in the exciting world of sales and marketing.
B2B (Business-to-Business)
B2B (Business-to-Business), a type of electronic commerce (e-commerce), is the exchange of products, services, or information between businesses rather than between businesses and consumers (B2C).
Lead
A Lead refers to potential buyers who have engaged with a brand and are likely to make a purchase.
Analytics
Analytics is the process of analyzing data to figure out the return on investment of a particular marketing strategy.
B2C (Business to Consumer)
B2C refers to companies that sell their services directly to the end consumer.
Engagement
This is the connection and relationship marketers build over time with their customers.
Sales funnel
The sales funnel the buying journey new leads take before they make a purchase.
Onboarding
Integrating a new client/employee into a company or organization by familiarizing them with your product or service is called onboarding.
Campaign
Marketing activities designed to achieve a specific goal (ex: increasing sales or spreading awareness of a new product).
Metrics
Metrics are measurable indicators that tell marketers how well their campaigns are performing.
POC (point of contact)
The moment when a business and customer begin exchanging information; handling a transaction.
Infographic
Infographics are presented statistics and other information compiled in an easy-to-read image. Infographics can help people understand complex concepts using visual aids such as charts, graphs, or diagrams.
Content
This is any piece of information that's created to be viewed by an audience.
Case study
Case studies showcase a company's work with a past customer. It focuses on statistics that show how the company achieved the desired results.
ROI (return on investment)
This is a super important metric. It measures whether a campaign earned enough money to be worth the initial cost.
Testimonial
When past customers make a positive statement about their experiences with a brand.
If you are looking for a marketing agency in Maryland, reach out to us at Chrome Solutions. We help businesses with the strategy and tools to amplify their message to the world and seize their most valuable buyers with accuracy and creativity. Our agile growth marketing and communications services empower our client partners to herald their practical innovation to the world. We offer marketing and sales job opportunities across Emmitsburg, Thurmont, Frederick, Mount Airy, Westminster, Bel Air, Aberdeen, Towson, Baltimore, Glen Burnie, Gaithersburg, Rockville, Bethesda, Washington, Alexandria, Annapolis, Bowie, Upper Marlboro, and the surrounding areas.
Get in touch with us today!
To learn more about the services we offer, please click here. To get in touch with us, please click here or call us at (443) 522-9754.
---
---