Most Frequently Asked Questions About Marketing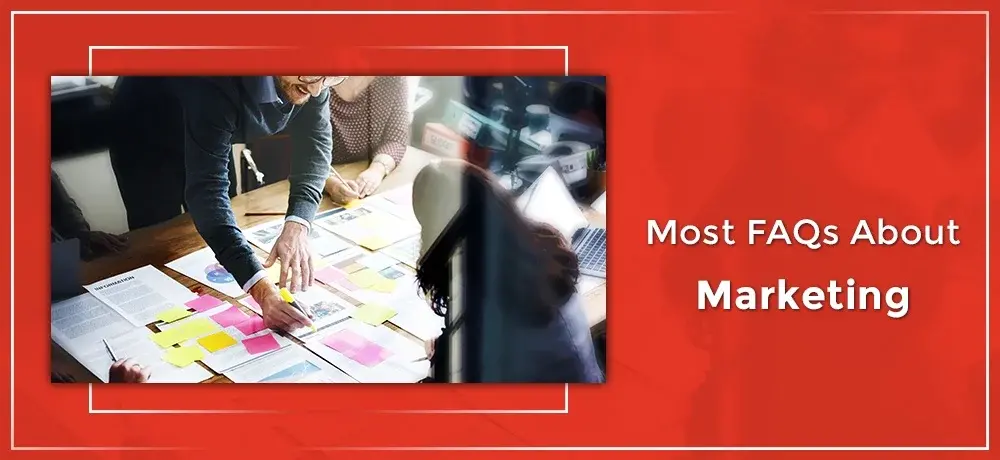 Unlimited bonuses, fun team nights out, and all expenses paid trips! If that brings music to your ears, maybe it's time to consider joining a Marketing company. However, when it comes to Marketing careers, there are a ton of questions clients have but often find answers difficult to come by.
Therefore, Chrome Solutions wants to arm you with the most accurate information available to help you make informed decisions. To do this, we've answered some of the most frequently asked questions about Marketing.
1. Does marketing involve making sales?
It's the most frequently asked question in our industry. The answer is yes, but the sales aspect is only part of the big picture of marketing.
2. What is a marketing campaign?
A marketing campaign is a set of coordinated/specific activities based on a common theme designed to promote a product, service, or business.
3. Why should I educate my customers about a campaign?
It's essential to build a strong relationship with your client's customers so that they can make an informed decision about the product. The client will also look to you as the subject matter expert who can create loyalty between them and their customer.
4. How do I create an effective marketing plan?
When setting up a marketing plan, you must create SMART (specific, measurable, attainable, relevant, and timely) goals. You must then write down the methods you plan to employ so you can identify which goals need to get addressed first.
5. How do you start a marketing plan?
Define what your business adjectives are, e.g., target market. Next up, develop strategies to reach your target audience and cater to their needs.
6. What is a marketing consultant?
A person or team that guides a company to pursue marketing decisions based on research and experience.
7. Why is it essential to come up with a marketing strategy?
The strategy you develop will define how you will achieve your marketing objectives. Marketing objectives will help you double down on where you should focus the most.
8. How often should I update my marketing goals?
You should review your goals monthly. It will enable you to keep track of the goals that you've already achieved. You can also monitor the objectives you're still working on and adjust them to be more attainable and realistic.
Get in touch with us today!
If you have some more marketing questions, get in touch with the experts at Chrome Solutions. As the best Direct Sales and Marketing Agency in Maryland, we create cutting-edge campaigns.
We also provide Marketing and Sales jobs across Emmitsburg, Thurmont, Frederick, Mount Airy, Westminster, Bel Air, and Aberdeen. In addition, we cover Towson, Baltimore, Glen Burnie, Gaithersburg, Rockville, Bethesda, Washington, Alexandria, Annapolis, Bowie, and Upper Marlboro.
To learn more about how we can help you, please click here, or you can contact us by calling (443) 522-9754. If you would like to join our team, please send a cover letter and your resume to hr@chrome-inc.com.
---
---